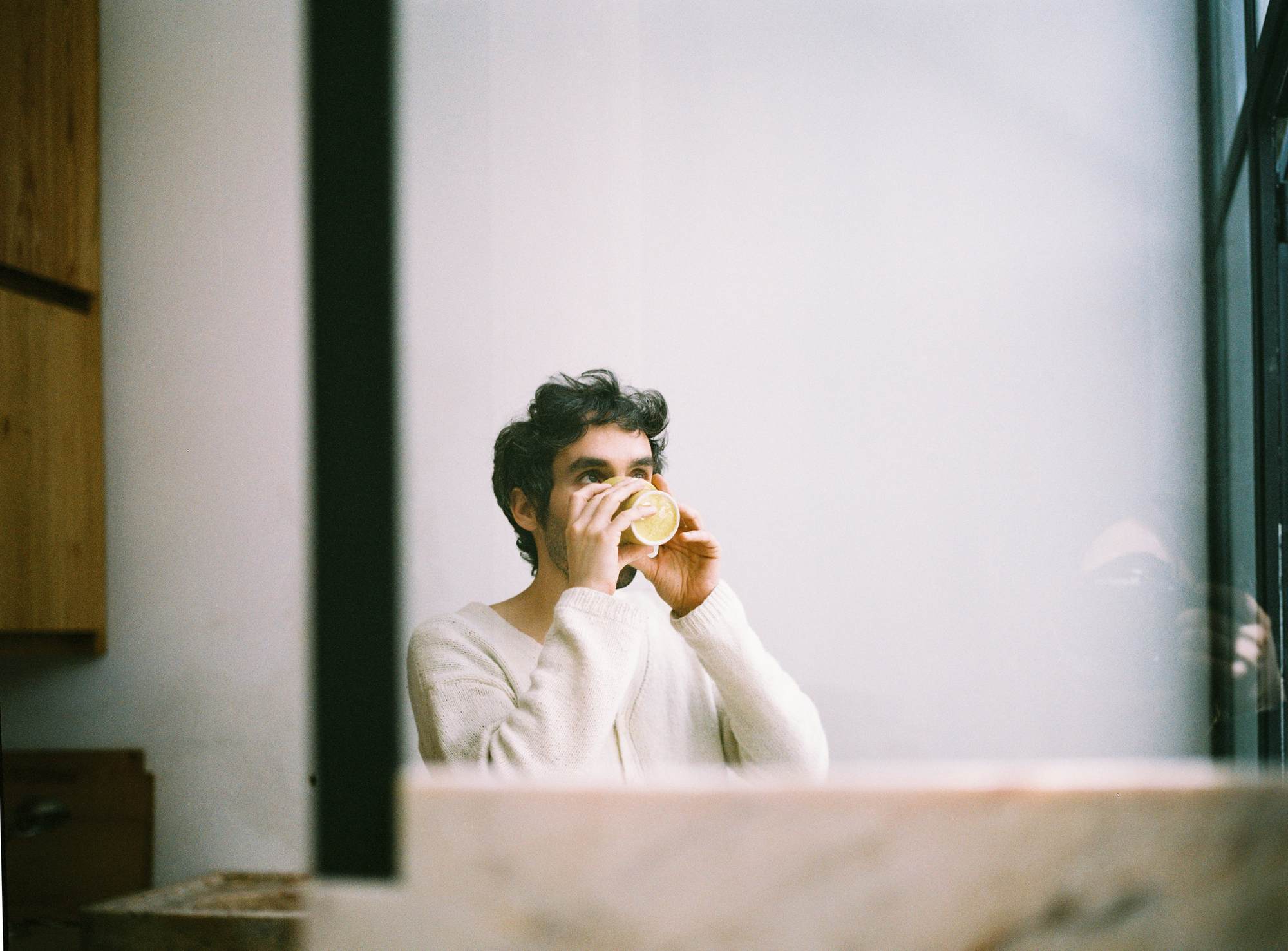 I have known Hugo for a handful of years. I was lucky to have gotten closer to him back in 2015. He invited me over to his place and cooked for me. Weeks later, he took his leftovers back to my place and prepared a meal for the two of us. Although this might sound romantic, the only romance we shared was the one we had with food. He loves food. He can talk endlessly about food. It takes a lot of selflessness to talk so much about food. You might be confused with this affirmation but consider this scenario: you are meeting a friend, you cook for her, and then you share stories around food. You barely talk about yourself. But when Hugo talks about food, he talks about himself and his life. Food for him is not only physical sustenance, it is a motto, a propeller. A key word in his discourse is sustainability. Hugo talks about food and pleasure, intertwined, but he considers the future. He takes in account the soil, the animals, the person who picked up the fruit. He has such a global idea about food, something we tend to reduce to obligatory ingestion of nutrients, that you can't help but to feel part of something bigger.

When we met, on a sunny morning, I was expecting his regular way of cooking. Fresh seasonal produce, ripen by the sun and time, blueberries so sweet you want to reach for a tall glass of fresh water. You keep nibbling on these blueberries and tiny crumbles of cured cheese, then you pick a rocket leaf left behind, and you keep on going, listening to him talking.

This is how I love to spend time with Hugo. Going back and forth between the counter and the table, reaching for more.

That morning we had roasted leeks, shiitake mushrooms and red onions. A spoonful of lamb fat on top of it, then, into the oven. Meanwhile, he prepared tea with leaves a friend of him had brought from Austria. We sliced some cheese, roasted some almonds and fried a couple of eggs. There were the blueberries, the avocado, the olive oil on top of the table he had set for us. Hugo is about to open a new restaurant, or a Food Lab as he calls it. He wants to serve local products exclusively, ruling out coffee from the menu (gasp!) but he assured me that Port Wine will be available for a soothing end of the meal.

This Food Lab is part of bigger project called LOCAL. Within this project, Hugo and his partners want to promote "real food", which nurtures not only the consumer but also the producers, the community and the soil. They share this knowledge with the community through workshops about fermentation and eating. They want to educate everyone who is interested, and they want to do it while sharing food. This Food Lab is a branch of this network, allowing people to consume and learn more about good food.
Hugo went a long way until now. He was a vegetarian for a while, then vegan, and finally raw. Now he follows a not so strict paleo diet, favoring non processed food. He avoids sugar and refined flours. I understand his departure, as he explains me the scientific reasons behind. I studied this back in college when I taking my BSc in Biochemistry, but I struggle to practice it. I admire his tenacity and intensity when he talks about food and how he manages it in his life. Hugo loves projects, new beginnings. Rules have a kind of double effect on him, restraint can make him even more eager, but this would be an entirely different subject. What I know for sure is that Hugo loves to love, and when he loves something, like food, he does it in all of its extent.

You can read more about LOCAL on their
website
.