On one of my open calls, Maria wrote to me. She is not part of my usual audience; she is a mother of two, born before the Revolution in '74. I got overly excited with her e-mail aptly entitled "Mothers and Grandmothers who cook", where she told me "my mother is a grandmother who cooks and I am a mother who cooks for her family, if you are interested we can talk".

It took us around two months to schedule my visit there. March was long in its absence of sun, and then came April with its abundance of rain. Sunny May arrived and there I was, on a Saturday morning, ringing Maria's doorbell.
She lives in a part of town I rarely go to, some place still immune to this sudden bout of greed we have been witnessing in town. It's a bubble of what Porto used to be years ago.

She opened the door, welcoming me into her home. It was filled with sun, a small kitchen to the left, a big living room to the right. White wooden doors, something quite uncommon among Porto houses. We easily started talking amidst the confusion of her kitchen, where she already had a handful of dishes in the making. She lives in a house full of objects, tiny ones, bigger ones. A small ceramic pot she made with her father, glassware from her mother.

It was the first time we were seeing each other after we had exchanged e-mails and messages. She instantly offered me white sparkling wine which I started sipping, ignoring the fact that it was still 11 in the morning. Half an hour later, I began to feel dizzy and words were just splurging out of my mouth without control. In that moment, I shared my vulnerability with her and she offered me some of the bread that was later going into the Codfish Açorda (I am kind enough to leave a
Wikipedia link
for you to read).
At this point in the conversation, she was telling me about her family. They are from the south of Portugal, Odemira. Her father was an artist, some kind of designer when it wasn't still a recognized profession, her mother some kind of domestic goddess predating Nigella Lawson. Her father was a communist in a time when it meant you were going to be prosecuted and put into jail if anyone found out about it. So, they crossed half of the country and moved to Guimarães, in the north of Portugal, where everyone was oblivious about their past and beliefs.

At each meal, recipes from their beloved Alentejo began to share the table with rougher and meatier dishes from the North. Mint and coriander were no longer the only aromatics to be found in the dishes her mother made, they were now obliged to make room for the ever so dominant parsley found in Northern Portuguese cuisine.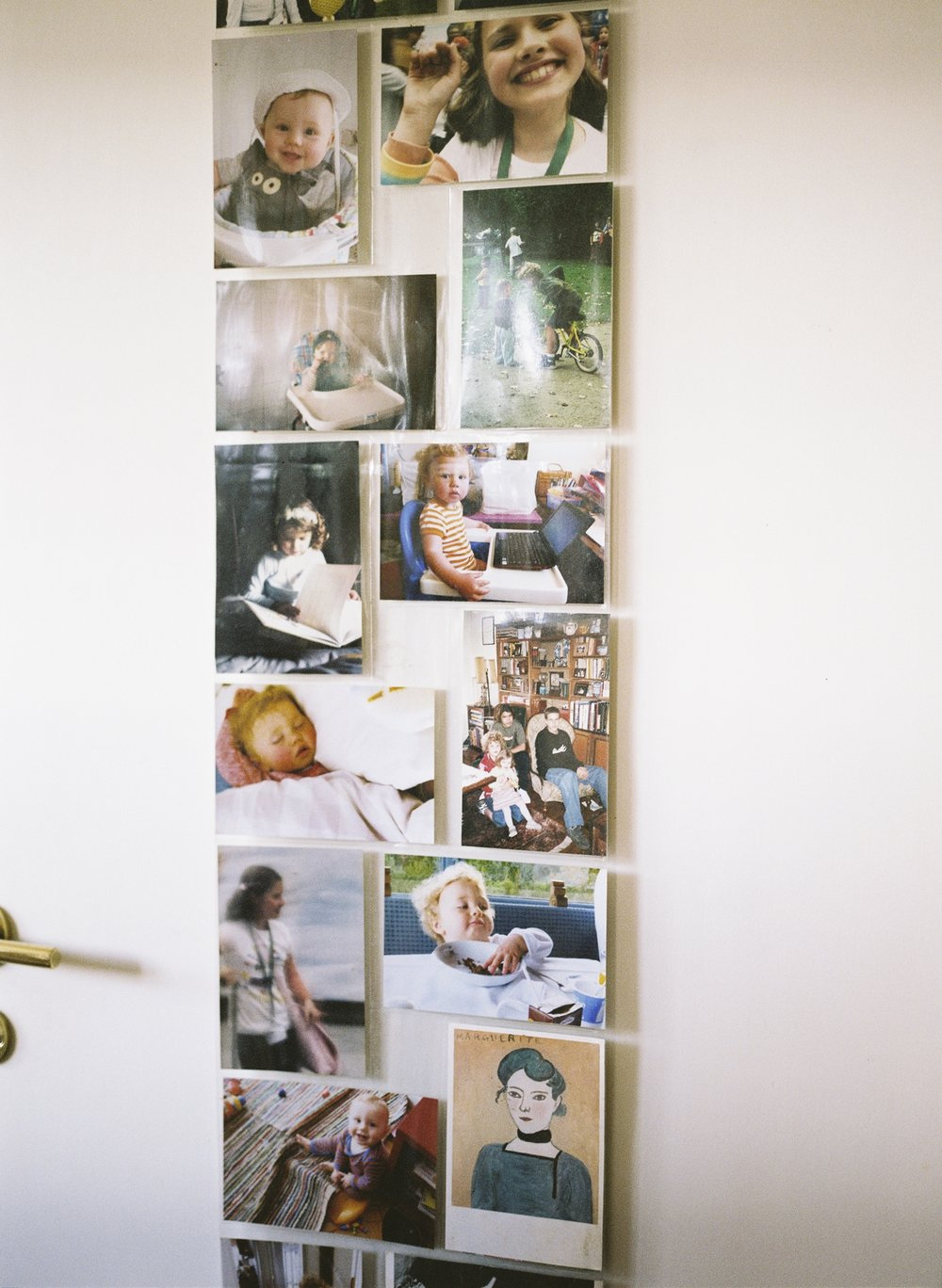 Maria was preparing several dishes, including Arroz de Chouriço (Chouriço Rice) like her mother used to make: you sweat the chouriço sausage in a pan with olive oil, onion, bay leaf, parsley, garlic and some water. After a while, you add the rice and salt, and cook it until the rice is light and fluffy.
Some roasted potatoes with rosemary were waiting in the oven along with roasted chicken with pimento paste and lots of onions. The Açorda with salted codfish and pillow-shaped bread (see picture of the bread in all of its glory). Fruit salad and the most wonderful orange and potato cake I ever had. And!, roasted sweet potato for desert, plus coffee prepared on a Chemex. A wonderful feast she prepared in a couple of hours. You can only be amazed after all of this.

After spending time with Maria David in her kitchen, I began to realize how fond I was of her. A caretaker, a strong woman, opinionated, making her own path in a society that would somehow disapprove her choices. She dramatically changed careers in her 40's, leaving behind a stable position in a publishing house, and unexpectedly turned to knitting as a professional activity. She now has knitting machines in her own office and produces pieces for clients. She has a 19 year old daughter, Inês, who's studying acting. In the past decade, she is living with her partner Frederik, who's from Norway and they have a son together called William. You can hear Portuguese and English at the table, everyone transitioning between languages so effortlessly. They are a family with so many different interests and such lively conversations, all of those shared around the dining table.
Everything in this house seems to carry memories. At some point, I started wondering if my future would bear any resemble with this scenario: a small crowded kitchen, recipes passed on from my mother, old pots that I had kept with me over the years, my family in the living room, waiting to be fed. There is a predictability, a soothing one, associated with rituals like family meals. It also creates great memories for future times. We should all do this more often.
You can see Maria David's knitting work on her
website
.